How to get your dangerous goods packaging certified quickly and properly
The landscape of dangerous goods packaging and shipping is complex to navigate. One area that drives this complexity is the multitude of UN packaging requirements involved. In our previous blog, we explained why dangerous goods packaging must be certified according to these requirements, and how the certification process of dangerous goods packaging works. If you would like to know how you can acquire certified packaging quickly and properly despite the mass of regulations — so that you can ship your dangerous goods in time — then this article should be helpful.
First of all: who should take care of the certification process?
Who can/should initiate the dangerous goods packaging certification process? In theory, a manufacturer can initiate the dangerous goods packaging certification process itself. But this doesn't make a lot of sense since your packaging supplier already develops your packaging and should be in direct contact with a competent certification authority in your country. Reminder: UN regulations require dangerous goods packaging to be certified by a national competent authority.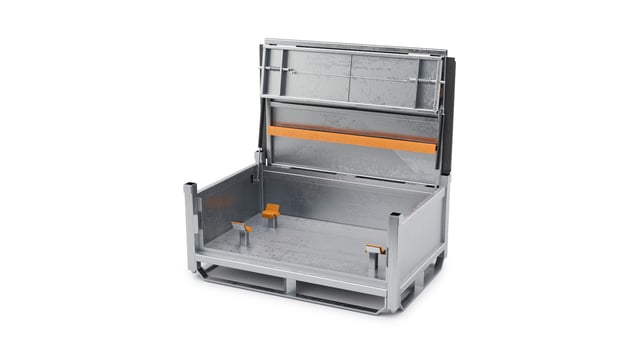 I strongly recommend to let your packaging supplier handle the certification process — they know where to go, and how to go about it. As a dangerous goods producer, you have enough on your plate as it is! If possible, you should unburden yourself of certification activities. Of course, you would want to know if your supplier is capable of providing you with the right certified packaging. To determine if they are, you can ask them a set of questions. I have composed a list for you to use:
Ask away: dangerous goods packaging certification questions for your supplier
What can you tell me about UN regulations? How do you stay up-to-date on renewed regulations?

Do you test the packaging against the appropriate UN specifications to increase the odds of being certified?

Can you provide me with a ballpark timeline of the certification process for my type of packaging?

Can you provide me with ballpark costs of the certification process?

What processes do you have in place to speed up the certification process?

Do you have an internal 'pre-certification' testing process? If so, what does that process look like?

Do you have your own dedicated testing labs?

Can you name the competent certification authority or authorities in our country?

Which competent authority do you mainly work with? And why?

Do you have reference cases showing successful development and certification of dangerous goods packaging, similar to the packaging solution I'm requiring?

Do you have a bank of already certified dangerous goods packaging solutions that we could possibly use to meet my packaging requirements?
How to obtain certified dangerous goods packaging quickly
The last question of the list leads to an interesting topic: a bank of pre-approved packaging — a quality I believe you should definitely look for in a dangerous goods packaging supplier. A 'bank' of pre-approved packaging means that your packaging supplier has off-the-shelf dangerous goods packaging solutions that have been developed and certified in earlier stages. You can utilize this bank to quickly obtain UN certified packaging without going through a certification process.
Besides facilitating a swift operation, pre-certified packaging also has positive financial implications. Quite often, a dangerous goods packaging certification requires an investment of €5.000-€10.000. With the selection of pre-approved packaging, these costs simply don't apply. Must be worth your while, right?
In some situations, dangerous goods packaging requirements can be too distinctive to apply for pre-certified packaging. If this is your case — click here to find out [free packaging advice] — then I think it's good to know that you can still minimise your cost of logistics by developing an efficient yet compliant packaging solution. If you're curious to see how we helped a lithium-ion battery manufacturer do just that, please download this free customer case:
Topics:
dangerous goods packaging,
lithium-ion battery