The dangerous consequences of taking shortcuts when shipping lithium ion batteries
As a lithium ion battery sender, you are responsible for safe shipment of your products. A job that should be taken seriously, because when done wrong, lithium ion batteries can become a threat to the safety of people transporting the product. To underline the importance of high-quality packaging of lithium ion batteries, I use this blog to explain why you should not take shortcuts when shipping LiBs.
Why is it dangerous to transport lithium ion batteries?
Finding the right mode of transportation for lithium ion batteries can be a complicated process. Why? Because lithium ion batteries are sensitive to damage, especially during transport. If a battery is damaged, the consequences can be catastrophic. For instance, the battery could start leaking, and toxic gases could escape from the product. Or even worse: the battery could catch fire or explode while being transported to the customer.

Especially when transporting batteries per airplane or ship, an igniting battery could have disastrous consequences. The packaging could catch fire and the fire could spread over the whole plane or vessel resulting in a crash. To make sure such catastrophic events do not occur, it is essential to use the required type of packaging.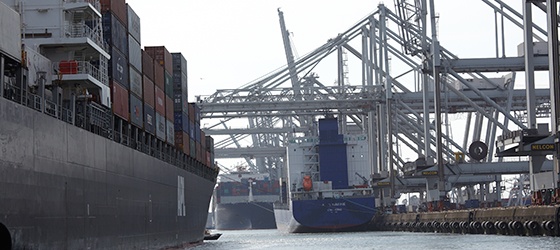 What could happen if you take a shortcut?
Using non-compliant packaging when shipping LiB could result in dangerous situations. But also when a type of transportation not suitable for the product is chosen, the consequences could be enormous. If you do not follow the regulations when packing LiBs the product could get damaged and people can be exposed to dangerous situations.
The most common reason for packing LiBs in a wrong way is a lack of knowledge of the regulations and of the possible dangers of not following them. There are still a lot of senders who don't know how to safely pack LiBs and choose the right mode of transportation.

Damaged and defective LiBs are prohibited from air transport. An igniting battery could cause a plane to crash. The same risks apply to other transportation modes, like trucks, trains or ships. In the event of a fire in the storage area, the consequences are immense. Not only the costs will be enormous, but people could also lose their lives when they cannot get out of the vehicle in time. If in that case you took a shortcut and did not use the right kind of packaging, you are responsible for the damage done.
Fines for incorrect shipping of lithium batteries

When using the wrong packaging for shipping LiB you do not only endanger the lives of other people, you also run the risk of being fined. Regulation compliance is governed by authorities in each country.
In the United States a medical device company got fined with a 50,000 dollar hazmat civil penalty, when a employee carried 142 lithium metal batteries in his checked baggage in an airplane.
The highest civil penalty ever - 1.1 million dollars - for alleged violation of requirements for offering an air shipment of lithium batteries - has been proposed by FAA to a battery producer. The FAA alleged that the lithium batteries in these shipments did not meet testing standards contained in the UN Manual of Tests and Criteria or the U.S. Hazardous Material Regulations. One of the batteries in this case, caught fire while it was being transported on a truck, after it had been transported on an aircraft, resulting in the destruction of the vehicle.
In the UK, a sender got a 65,000 pound fine for attempting to ship dangerous goods by air in Europe. The attempt was in violation of the Civil Aviation Authority under the Air Navigation (Dangerous Good) Regulations which resulted in a large fine for the retailer.
How do you make sure you transport your batteries safely?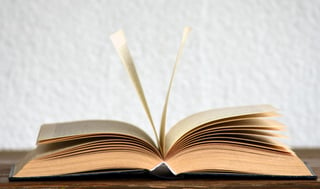 To select the right packaging for lithium batteries, it is essential that, as a sender, you follow the regulations drawn up by the respective transport authority. Every product that is considered a 'dangerous good' has its own set of rules that you have to comply with. Learn more about the specific regulations for lithium batteries here.
Together with your packaging partner, you can design packaging that complies with all regulations. Important is that you work with an experienced packaging partner who knows your product and can provide advice. A professional packaging partner can help you reduce risks and avoid damage to your products during transportation.
Topics:
dangerous goods packaging,
lithium-ion battery